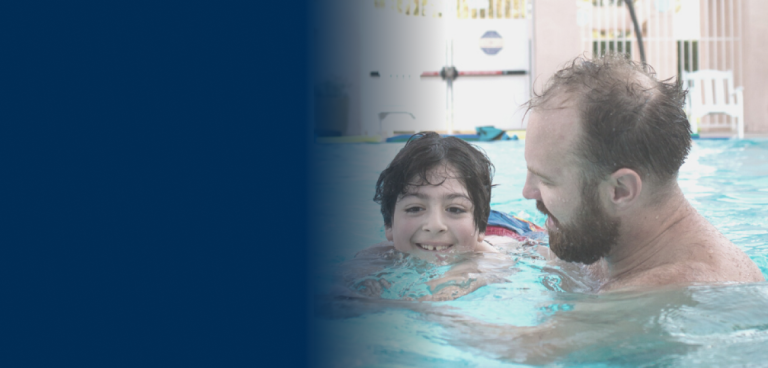 How to be an Independent User
If this is your first visit, a letter of recommendation from a certified health provider or community medical clinic for warm-water aquatic exercise is required. If you are returning user and received an evaluation from an RBAC PT and were cleared for Independent Use, that clearance is noted in our electronic records system. If you are unsure this has been done, we advise that you get a letter from a certified health provider, as instructed above, and bring it with you to your first visit.
Usage is on a first-come, first-served basis. Purchase your pass at the front desk upon arrival. Upon arrival at the Center, you may call the Front Desk at (626) 564-0330 ext 0 to verify space.
If the pool is at capacity, you will be asked to wait in front of the RBAC facility. Wristbands are issued 15 minutes prior to the start time of Independent Use. Please shower prior to swimming. Wristbands will be provided to you at the front desk and will be required to be worn while on-site as a therapy pool user.
Independent Use Schedule
Hours of Operation for the Therapy Pool:
Monday through Friday: 7:00 am - 8:00 pm
Saturday and Sunday: 8:00 am - 5:00 pm
Fees
Therapy Pool - Adult
Monthly - $98.00
Quarterly - $285.00
Semi-Annual - $466.00
Therapy Pool - Senior
Monthly - $80.00
Quarterly - $227.00
Semi-Annual - $381.00
Therapy Pool Schedule - September 2023 (Click to zoom in)