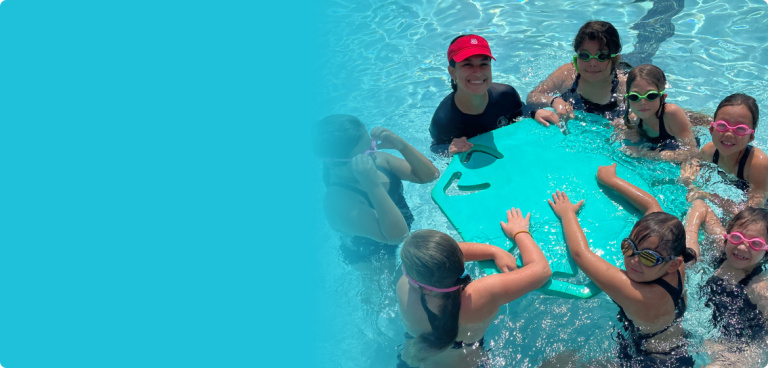 Mission
To help everyone achieve their personal best by providing the finest aquatic educational, competitive, therapeutic and recreational programs.
Any individual(s) who seeks to film (photograph/video), or interview at the RBAC must contact RBAC COO Arvin Varma at avarma@rosebowlaquatics.org to obtain prior approval.
Parents/guardians may take video/photos of their own children during select programs. Parents/guardians should inform the lifeguard and/or RBAC staff prior to photograph/video.
RBAC staff may take video/photos for marketing purposes only.
Taking pictures or videos via any device without approval is strictly prohibited in all RBAC facilities. Taking pictures or videos is never permitted in the spas, men's and women's locker rooms, and family changing restrooms.
RBAC coaches are approved to film their athletes for training purposes, during practice, and/or meets.
Media requests need to be made in advance by contacting the RBAC at webmaster@rosebowlaquatics.org
All inquiries regarding Lost and Found items should be directed to the Front Desk Staff.
Items Discarded:
The RBAC does not take responsibility for any items that are lost in the facility. Due to the volume of items lost and the potential health and safety issues, the following items will be discarded on Tuesdays and Fridays if found:
Items that would present a biohazard
Undergarments
Bathing suits
Toiletries
Makeup and cosmetics
Clothing
Shoes
Dishes including water bottles
Items that would not be legal to possess (i.e., weapons)
Items Retained:
To the extent possible the RBAC will attempt to retain valuable items that are found or turned in within the facility. Valuable items may include the following:
Credit/debit cards
Identifications cards or passports
Jewelry and watches
Wallets and purses
Cell phones
Keys
Claiming Items:
Inquiries for lost items can be made at the Front Desk of the RBAC. The owner must give an accurate description of the lost item or proof of ownership. Unique identifying characteristics of the items may also be required.
Reporting Lost Items:
A lost item may be reported at the Front Desk of the RBAC. Please provide a detailed description of the lost item, the location of where the item was lost, the contact information of the owner (name, phone number, and email), and the date the item was lost.
Lost Item Disposal and Retention:
At the end of 3 months, all valuable items in the lost and found will be collected and given to the Pasadena Police Department. Items will be transferred to the Pasadena Police Department at the ends of the following months – March, June, September, and December.
Accessibility:
The RBAC is wheelchair accessible. Please no pets, though documented service animals are welcome. The RBAC may provide individualized accommodations upon request in accordance with the ADA. To request an accommodation for a disability-based need, please contact us at webmaster@rosebowlaquatics.org.
Private Coaching or Instruction:
The RBAC does not permit coaching or instruction by non-RBAC staff without prior written permission and/or a contract with the RBAC, nor are swim clubs or teams permitted to practice without prior written permission and/or contract with the RBAC.
Allergies:
The RBAC's café cross contaminates with peanuts, dairy products, and wheat. Bees can also be found on deck. For anyone with allergies, please be cautious and come prepared. RBAC staff is available if you need any assistance.
Food and Beverage:
Patrons are welcome to bring in food and beverages though glass bottles and containers are prohibited.
Nursing Areas:
Mothers are welcome to nurse children wherever they feel comfortable at the RBAC, however nursing in the Pools is prohibited.
Scooters & Powered Devices:
Scooters, skateboards, inline skates, shoes with built-in wheels, as well as other recreational devices such as drones and remote control toys are prohibited.
Smoking & Alcohol:
The RBAC is a tobacco-free environment. Cigars, pipes, cigarettes, electronic cigarettes, vapor cigarettes, chewing tobacco, or any tobacco related product is strictly prohibited on or around the RBAC property. Alcoholic beverages and any controlled substances are not allowed on the premises.
Restrooms & Changing Tables:
Locker rooms are located on either side of the lobby. Seven family changing rooms are available around the pool areas as well. Changing tables are located in the locker room and in each family changing room. Due to health regulations, all diaper changing must be done in the restrooms.
Locker Room Access by Gender:
All visitors/patrons have access to a locker room that corresponds to their gender identity.
Visitors/patrons who prefer more privacy are welcome to use the single occupancy changing rooms located on the pool deck.
Pool Toys:
Pool toys, personal flotation devices and baby/toddler flotation devices (such as puddle jumpers or arm floaties) are prohibited.
Refunds are allowed only in the following cases:
When a patron indicates that they are moving far away or out of state and provides proof of a new address. (A 15% refund processing fee will apply.)
When a patron's access has been suspended or removed due to misconduct or repeated policy violations. (A 15% refund processing fee will apply.)
When there is a billing mistake that the RBAC makes. (No processing fee will apply.) Examples include:

A patron being accidentally double-charged for the same activity.
A patron being charged even though they aren't selected for a team after tryouts.
To request a refund for one of the three reasons above, please fill out the RBAC's Refund Request Form. Please note that submission of this form does not automatically guarantee a refund; all requests are reviewed by RBAC staff prior to approval.
Weather, Parking, Swimwear and Staff
Inclement Weather:
During inclement weather such as rain, the pools are open. If there is lightning and thunder, the pools and the pool deck will be evacuated for 30 minutes. For up-to-date closure information, follow the RBAC Twitter.
Parking:
Ample free parking is available directly in front of the Center in parking Lot I. Handicap parking is available.
Required Swimwear:
Traditional swimwear is required. All babies must wear an approved swim diaper that fits tightly around the legs. (Example: Huggies, Little Swimmers) Patrons may wear rash guards, wetsuits, and other swim apparel. Patrons are NOT allowed to wear jeans, cut-off jean shorts, t-shirts, and cotton clothing including tank tops in the water.
Flotation Devices:
No pool noodles, toys, personal flotation devices, or swimsuits with built-in flotation devices are allowed in the pools.
Family Restrooms:
Non-gendered family changing rooms are available on the pool deck for individuals or families who require them. Users should minimize their time in these spaces as others are often waiting. Showers should be kept to 3 minutes and users are required to clean up following their use.
All the pools are heated year-round:
Competition Pool: 79 degrees
Recreational Pool: 86 degrees
Therapy Pool: 91 degrees
Pass Extentions: Lap Swim
Lap swim pass extensions may be issued due to RBAC pool closures
(from either mechanical or natural causes).